A relative looking for care in the home options?

Do you have a loved one, neighbour or family member that is need of help and support in the home?

more

Someone looking for help in the home?

Do you have mobility issues, struggle around the home or need assistance with daily chores?

more

A Social Worker or Support Worker

Are you looking to refer an elderly or disabled person to a reliable care provider? We can help.

more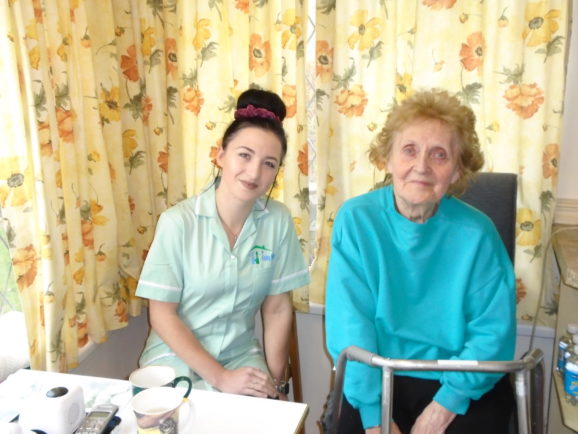 The Caring Choice
The Sheffield Care Company That Cares
The Caring Choice Ltd is a Home Care Provider situated in Chapeltown, Sheffield. We are registered with and regulated by the Care Quality Commission (CQC) and are members of United Kingdom Home care association (UKHCA).
Our commitment is to provide a high standard of person centred care and support to people within their own homes.
More About Us
Services we Provide
We can provide short or long term homecare and support. Our dedicated team of Home Support Workers are fully trained to provide the following services
Personal & Dementia Care Services

Assist with administering medications. Ordering and collecting prescriptions from pharmacies and GP surgeries...

Home Help Services

We Provide a Traditional Homecare Service. Preparing and serving meals, assisting during meal times...

Social Care Services

Support with social activities such as going out for a walk, attending a day centre, visiting friends or family...
We can personalise care packages to suit individual preferences and needs.
How much does home care cost?
We are fully transparent about our fees.
---
Home care costs will vary slightly depending on the individuals care needs and preferences. There are too many services to list however the table below is an example of the cost of one carer when a customer is self-funding their care costs. Larger care packages and sit-in services will be charged at different rates; please contact us for more details.
Week day and weekend rates
| | |
| --- | --- |
| 15 minutes | £12.60 |
| 30 minutes | £15.75 |
| 1 hour | £21.95 |
Bank Holiday Rates
| | |
| --- | --- |
| 15 minutes | £18.90 |
| 30 minutes | £23.63 |
| 1 hour | £32.93 |
More About The Cost And Packages
The Caring Choice
20a Cowley Lane, Sheffield,
S35 1SY